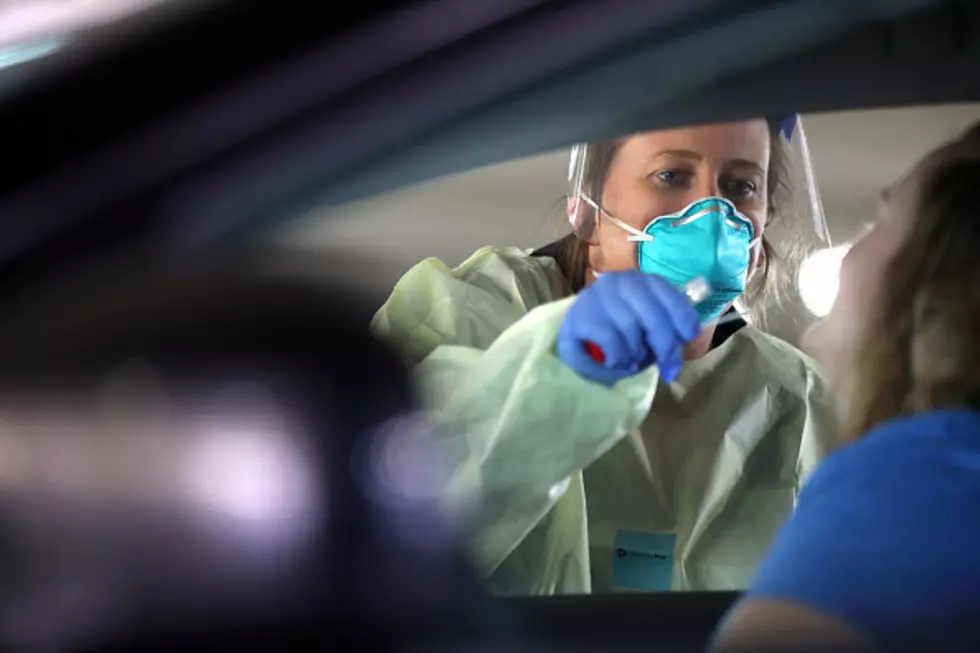 Larimer County Reports 3 New COVID-19 Deaths, Adds 100+ New Cases
Getty Images
The NoCo Virus Tracker articles are made possible by our partner, the Keep NoCo Open campaign that reminds citizens to wear a mask, wash your hands, physically distance and support local as Northern Colorado recovers from the COVID-19 pandemic.
The Larimer County Department of Health has added 3 new COVID-19 deaths and over 100 new cases since Wednesday (Feb. 17).
3 new COVID-19 related deaths were reported in the county this week - including an 83-year-old Loveland, man who died on Feb. 10, and an 87-year-old Fort Collins woman, who died last Sunday (Feb. 14). Information regarding the the third death, which was reported by the county on Thursday (Feb. 18), was not disclosed.
There have now been a total of 219 COVID-19 deaths in Larimer County since the beginning of the pandemic. The addition of 3 new deaths brings the county's death toll for February to 14.
After not being updated since the beginning of the week, the number of COVID-19 cases in Larimer County rose by 119, bringing the county's cumulative total of cases since the beginning of the pandemic to 18,932.
Out of the 119 new cases, 30 cases were from Loveland, 59 were from Fort Collins and the rest of the cases were scattered across smaller communities in the county.
The youngest case is a 2-year-old Fort Collins girl, and the oldest case is an 82-year-old Loveland man.
On Friday (Feb. 19), Larimer County's overall risk rating was medium, with 264 cases per 100,000 residents over the past two weeks and a positivity rating of 4.7%. There are 67 patients currently being treated across Larimer County hospitals for COVID-19.
For the latest information regarding COVID-19 in Larimer County, visit larimer.org/coronavirus.
Keep NoCo Open
More From Townsquare Fort Collins