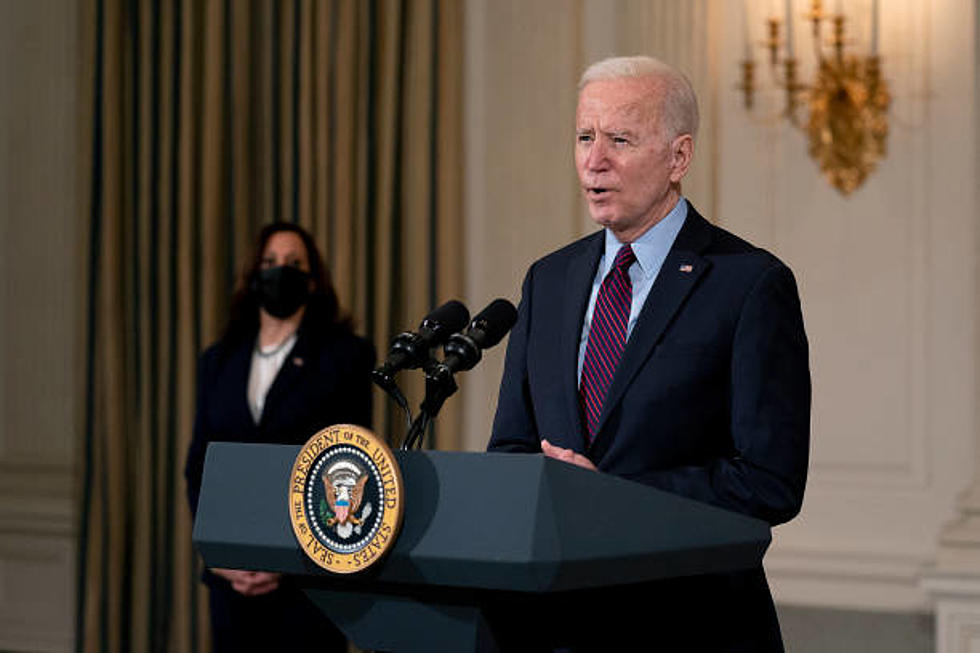 Larimer County To Receive $69 Million From American Rescue Plan
Getty Images
Larimer County is set to receive major COVID-19 relief funding from The American Rescue Plan Act.
United States President Joe Biden signed the $1.9 trillion American Rescue Plan Act into law last Thursday (Mar. 11), finalizing an early policy victory that will send much-needed aid to millions of Americans still struggling from the COVID-19 pandemic.
According to the office of Rep. Joe Neguse, the Democratic congressman who represents District 2, Larimer County will receive $69 million of the state's $6 billion allocation.
In Larimer County, Fort Collins is set to receive the most funding at $27.5 million, followed by Loveland, who will receive $9.5 million. Berthoud will receive $1.9 million and Estes Park will get $1.3 million, as per reports from Neguse's office.
"Those funds are critical in terms of helping the city and the county keep first responders, police officers, firefighters, other essential workers on payroll," Neguse said in an interview. "We know our communities were stretched very thin over the course of the last 12 months, and these stabilization funds will help bridge that gap."
A release from Neguse's office said the spending bill will work to increase the rollout and administering of vaccines, put billions into safely reopening schools, support individuals, help businesses continue to operate through extended Paycheck Protection Program funding and more.
Key points of the The American Rescue Plan Act are as follows:
Initiate aggressive action to speed up vaccinations and contain the virus, including providing $20 billion to establish a national COVID-19 vaccine program.
Provide resources needed to safely reopen schools. This includes $1.2 billion in Colorado for K-12 schools, $495 million for higher education and $466 million for child care.
Provide immediate economic relief for hard-hit Americans, including $1,400 direct payments for working families, expanding the child tax credit, expanding unemployment and more.
Assist workers and small businesses by providing increased Paycheck Protection Program funding and Economic Injury Disaster Loan grants and creating a restaurant revitalization fund.
Provide support for first responders and essential workers.
"It will have a tremendous impact on the people in our community across the board," Neguse said. "There are a lot of different programs within the American Rescue Plan that are going to help us build back better, as President Biden has talked about, and ensure this economic recovery to come extends to all Coloradans."
20 Photos That Sum Up Life in NoCo in 2020
More From Townsquare Fort Collins