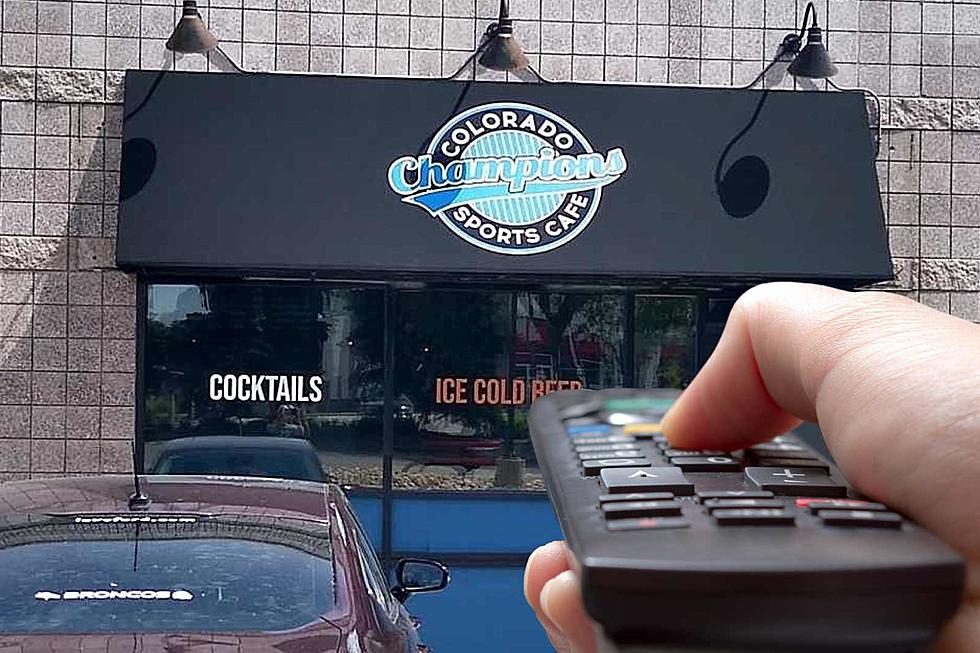 Colorado Sports Bar Gets 'Taffered' on 'Bar Rescue,' April 2, 2023
TSM/Dave Jensen, Canva.com
It's been almost a year since Jon Taffer and his team came into this Colorado town and made-over not one, but two establishments. On April 2, the one that had a name change will be on TV.
When it comes to "Reality TV," the one where they go in and try to turn struggling bars around ranks up there. "Bar Rescue" can be a lot of fun; mostly to the viewer. It's not always fun for the business owners.
It was the summer of 2022, that "Bar Rescue" arrived in Loveland, Colorado, to take on two projects. One, a sports bar; the other, more of a restaurant than a bar. It's exciting when a TV show comes to town to do an episode, will that excitement show when this particular episode finally hits our screens.
Before Jon Taffer and his team came to town, this bar was known as Blue Sports Grille. Technically, they'd already gone through a bit of a makeover when they had to change their name from Blue 32, to the new name, due to a conflict with another restaurant in Arizona. By the time that Taffer had left, Blue Sports Grille had another new name.
Taffer had Blue 32 change their name to be more clear on what the bar is about. "Colorado Champions Sports Café," is the new name; of course, they have a new look, too. I think the most notable thing that Taffer and team did, when it came to the décor, was put in "batting cages" between the booths.
The episode in which all the transformations take place on "Bar Rescue" is set to air on April 2, 2023 at 8 p.m. on Paramount. It's five days of work, rolled into one hour; that's a lot of editing. We were alerted to Season 8, Episode 29, being on the calendar, by those associated with Colorado Champions Sports Cafe:
We will be having our Bar rescue watch party for Colorado Champions Sports Cafe on this Sunday 4/2 7pm show starts at 8pm on paramount! This is a ticketed event that is sold out but hopefully watched by many! There will be a John Taffer impersonator (me)
They did note that, though there are two establishments form Loveland that "Bar Rescue" has made over, this episode's overview does make it sound like "Champions."
Jon attempts to rescue a bar owner in Loveland, Colo., who is on the verge of losing his business and his marriage.
Not too familiar with Jon? Check out this great trailer from Paramount:
Take a Look at Loveland's New Breakfast/Brunch Spot
Epic Egg, with two locations in Greeley and one in Cheyenne, has opened its first Loveland location.
25 of the Best Breakfast Spots in Colorado You Must Visit Once
There are great breakfast spots all over the state of Colorado, and these are 25 of them that are so good, you need to try them at least once.
More From Townsquare Fort Collins