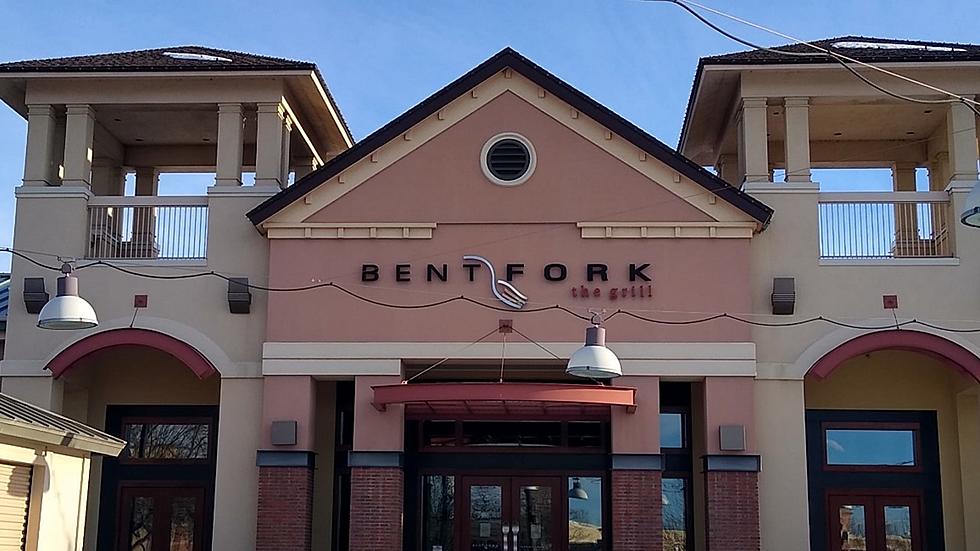 'Not an Easy Decision' – Loveland's Bent Fork Reaches End of the Road
TSM/Dave Jensen
Word had gone out that January 16, 2022, would be the final day for the restaurant at The Promenade Shops at Centerra. They made the news official on January 17.
Many comments came flooding in once The Bent Fork officially announced that they were closed. Many, many people will especially be missing the mushroom soup.
You can totally put together a farewell cookbook.

 

Particularly the morel mushroom soup.
So sad to read this right now!! Love your mushroom bisque soup, best EVER!!! Wishing you all the very best....
16 years is a long time for a restaurant; you get to know your customers, you become a part of the community. Bent Fork has always been a great place whether it be for a first date, a girl's night out, a night out with the family, or to meet for a business lunch.
The two owners of Bent Fork, who'd been in the restaurant industry, decided to open up their own restaurant(s) after a trip to Bent's Old Fort, near La Junta,
according to an article from Greeley Tribune.
Their dream did indeed serve them, and their loyal customers, well for many years. 
It seems age and health have played into the decision, the very hard decision, to close the final of two Bent Forks; the Aurora location had closed down in late 2021. From their website and
Facebook page,
it sounds like they put a lot of thought into what to say and how to say it:
It is with a heavy heart that after 16 years, we have decided to close Bent Fork the Grill in Loveland as of January 17. It has been truly and incredible and unforgettable journey, with so many special memories and friendships built along the way.
John recently turned 70 and Mike turns 70 in December, so in consideration of this along with John's serious health issues, the timing seems right, given our personal goals for retirement. Though this decision did not come easily, we feel the current business climate and the ongoing challenges forced by the restaurant business in general, makes this a sensible choice.

We want to thank our dedicated management and crew, great regulars and our clientele in general, for all the business and support you've graciously shown us over the years. The amazing turnout of this last week of so many familiar faces and your delightful comments are deeply appreciated. It all speaks to the hard work, commitment, and sacrifice our team has made to make each of your visits valued and enjoyable.
Many, many people are very sad over the closure, but of course wish nothing but the best for the owners and their families.
Best First Date Spots and Activities in Northern Colorado
Before you ask someone out for the first time, it's a good idea to have a plan of what you want to do. Nobody wants to go on a date with someone indecisive! So here's a pretty solid list of first date ideas around NoCo to get your brand new relationship started on the right foot.
11 Places You Might Find Jason Momoa in Fort Collins
Now that he's split with Lisa Bonet, there's plenty of reason to think that Jason Momoa could come back to Fort Collins, Colorado.
More From Townsquare Fort Collins