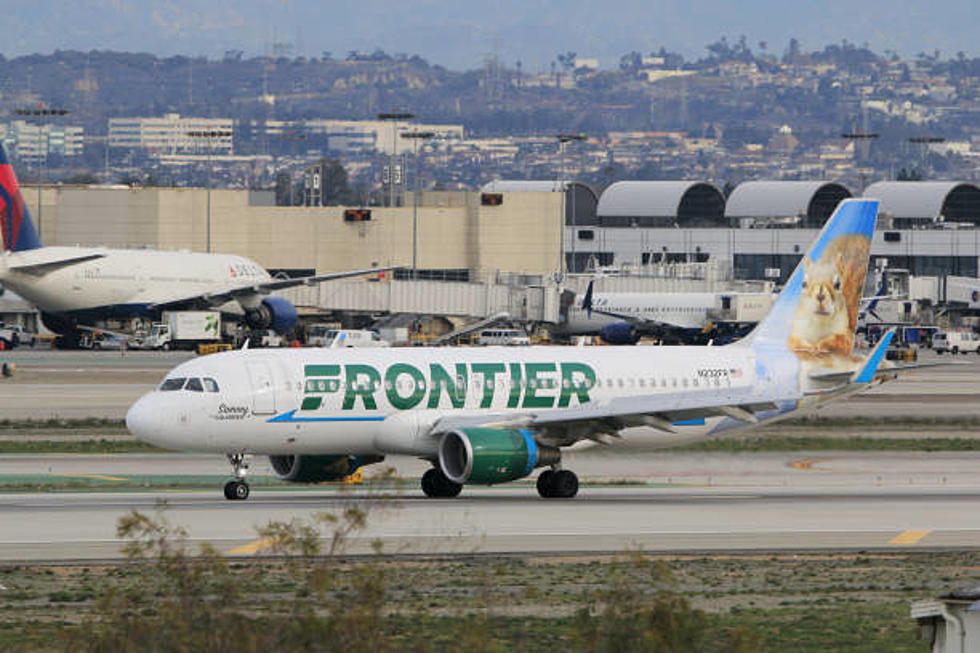 Overpacking Just Got Even Pricier On This Denver-Based Airline
Getty Images
If you thought you had room for "options", think again.
When you travel, do you overpack?
If so, you might want to think twice about doing such a thing - that is, if you plan on traveling via Frontier Airlines. 
Safe, maybe so - but the "low-cost" airline is about to start charging its customers even more to check a bag that's deemed "overweight".
Although Frontier Airlines won't be raising its checked baggage fees, they are lowering the weight limit for all checked bags from 50 lbs to 40 lbs.
So basically, if that bag you just pounced on for 20 minutes - just to get it to zip shut - weighs in at 41 pounds, you're going to get charged.
Prior to this change, overweight bag fees only kicked in at 51 pounds.
When Does Frontier Airlines' New Checked Baggage Policy Go Into Effect?
According to the airline's website, all travelers who purchased tickets prior to Jan. 18 will still be allowed to check a bag that weighs up to 50 pounds without having the face the newly instated overweight bag charge. In addition, passengers who booked tickets recently for travel through the end of February will also be able to bypass the new fee.
In these instances, for bags over 50 pounds, those passengers will pay the current overweight bag fee of $75.
All other customers who purchased a ticket on or after Jan. 18 will be required to abide by the new overweight checked baggage policy, which goes into effect on March 1.
At this time, the overweight bag fees, which are in addition to the fee to check your bag(s) on Frontier, will be $50 for bags between 41 pounds and 50 pounds and $100 for bags weighing 51 pounds to 100 pounds.
For more information regarding Frontier Airlines' new checked baggage policy and other optional services provided by the airline, visit their website here. 
Denver Street Art: 50 Murals From The Mile High City
9 Signs You Know You Are From Colorado
More From Townsquare Fort Collins