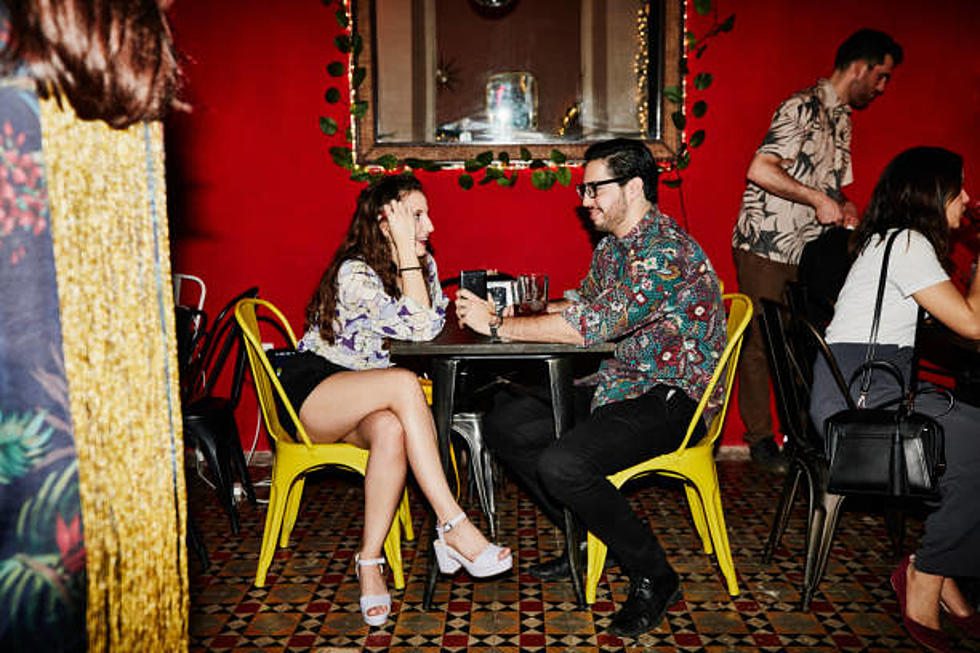 Single & Trying To Find Love? It Could Be Hard, But Not In Denver
Getty Images
You're single and you can't find love - why?
Among a million possible reasons, one reason could very well be that you're not looking in the right place for it.
Maybe you're still searching for that special someone, or maybe you're newly back on the market and you're finally ready to take the plunge back into the dating scene - either way, if you're looking for love, it's time to make a trip down to the Mile High City.
I know what you might be thinking, "Are you really suggesting that I'm bound to find my future husband/wife in Denver?" 
Well, the odds are certainly in your favor.
The Chances Of You Finding Love In Denver, CO? High.
A recent study conducted by Wallethub found that Denver ranks among the top five cities in the entire country for singles who are looking for love.
(Look, I know it's hard to believe. I mean, I've been single - and very ready to mingle - for the last year, have gone out on multiple dates (several of which were down in Denver) and I STILL don't have a boyfriend *rolls eyes*.)
To find the best - and worst - cities in the U.S. for singles, the study analyzed and compared 182 cites across the country using three key factors as a primary basis to collect data from each city:
Economics: How much does the average date cost in each city?

i.e; the average price of a restaurant meal, the average price for drinks/cocktails, the average price for taxi/rideshare fare, pampering costs (hair, nails), etc.

Fun & Recreation: What is there to do/where is there to go in each city?

Other factors taken into consideration under this category include weather, walkability, city accessibility, as well as the percentage of people who are fully vaccinated in each city

Dating Opportunities: How many singles - eligible bachelor/bachelorettes - are living in each city?  

Overall dating opportunities in each city were considered under this category; female to male ratio, online dating opportunities, etc.
Why Singles Looking For Love Should Be Looking In Denver
Based on the study's findings, Denver is the 4th best city in the country for singles who are looking to date and maybe even find "the one".
There are only three cities in the U.S. that offer an overall better dating scene for singles; those are:
Madison, WI (the best city for singles in the country, according to the study)
Seattle, WA
Portland, OR
Denver, CO
Austin, Texas was ranked just below Denver, rounding up the top 5 cities in the U.S. for singles.
If you're still not sold on dating in the Mile High City, Colorado Springs is another strong contender of a city for those looking for love; as per the study, "the Springs" comes in as the 22nd best city in the U.S. for singles.
I'll admit, I let out a biiiiiiig ol' chuckle when I first came across this study; anyone who knows me (and anyone who listens to our morning show) knows that my dating life has been anything but successful since moving out to Colorado last year.
I've been stood up & led on by guys, and have been on some mediocre (dare I say horrible?) dates with Colorado men. Believe me, I get it - sometimes it just doesn't work out.  At some point though, you start to realize that your own company - and being alone - is oftentimes so much better than the company of a sub-par date (or anyone of that caliber, really.)
Needless to say, however, if you never put yourself out there (or, if you stop putting yourself out there -  even after multiple unsuccessful dates) you'll never know what - or who - you might find. I'm a big believer that especially when it comes to relationships, you'll find your person when you're least expecting it.
I also believe in the power of choice and doing whatever makes you happy - so, if getting back out into the dating world is something you've been thinking about doing for a while, consider this your sign. Go for it.
As for this hopeless romantic, I think I just might put myself back out there, too. If any of my friends are reading this - want to go to Denver this weekend?
16 Things A True Coloradan Would Never Do
9 Signs You Know You Are From Colorado
More From Townsquare Fort Collins