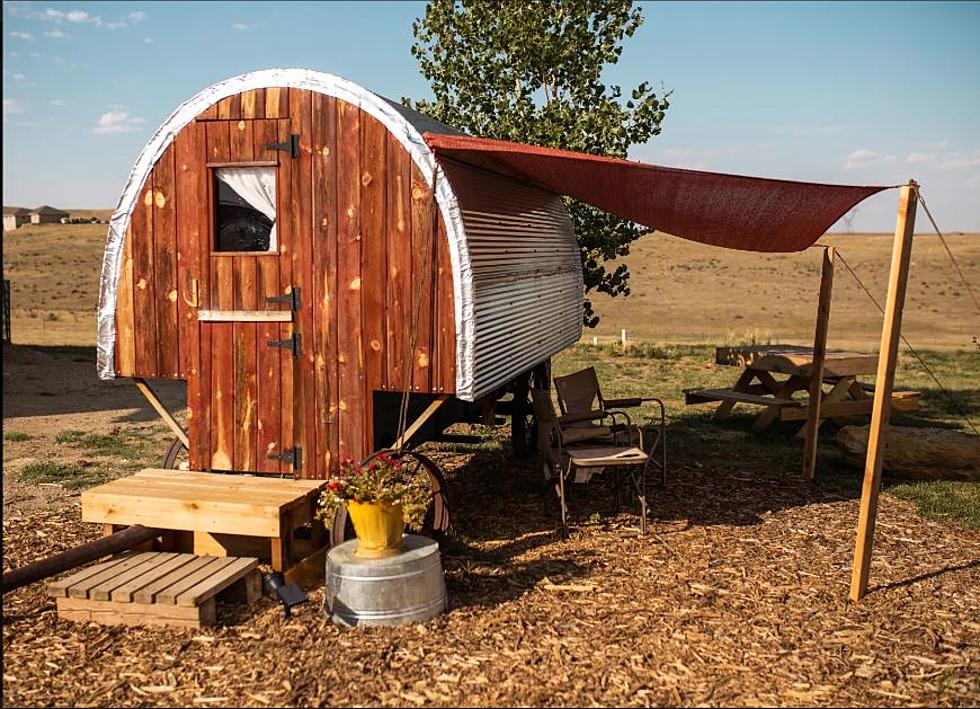 Sleep in a Sheep Wagon on a Ranch 30 Minutes from Fort Collins
Shannon P./Hipcamp
There are countless places to camp throughout Colorado, but for people who don't want to totally rough it, there are plenty of glamping options as well. Glamping sites offer extra amenities and lavish accommodations that are beyond the traditional tent in the woods.
Sleep in a Sheep Wagon at Northern Colorado's Silent P Ranch
Guests feel right at home (on the range) while staying at this Colorado farm.
RELATED: Colorado Sheepherder's Wagon is the Ultimate Place to Unwind
This Colorado Frontier Tent is a Great Off-Grid Getaway
Check out what this unique hipcamp in the Rocky Mountains has to offer.
More From Townsquare Fort Collins