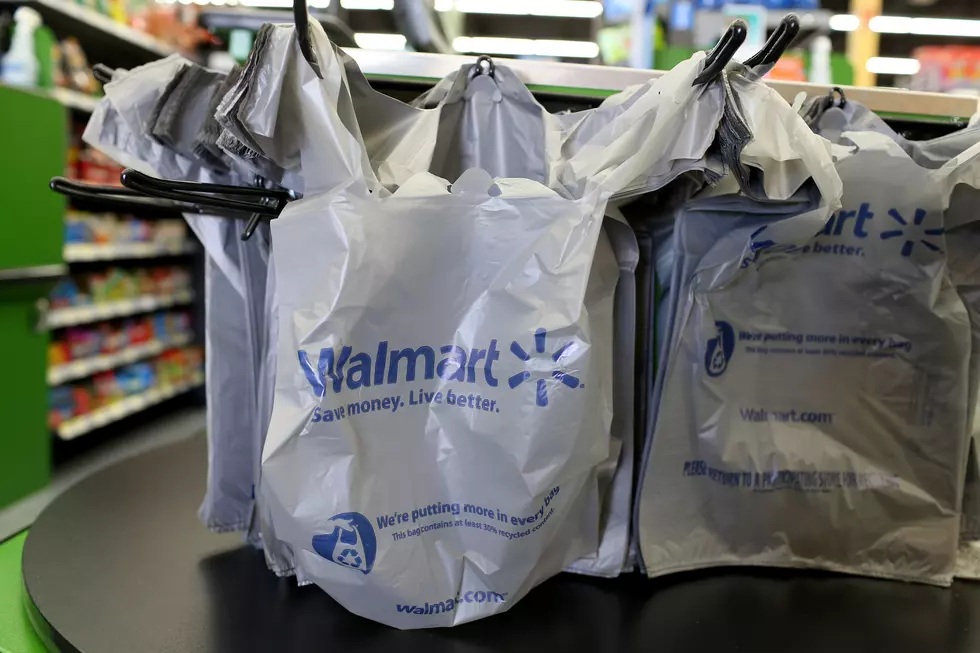 April Election To Determine If Fort Collins Will Outlaw Plastic Bags
Getty Images
20 years ago it might have been hard to imagine a Fort Collins where marijuana was legal but plastic bags were outlawed.
But if a Fort Collins City Council-referred ordinance about disposable bags passes in the city's upcoming April 6 election, that will be exactly the case.
The ordinance would look to prevent single-use plastic pollution. Large grocers like King Soopers and Walmart would be prohibited from offering disposable bags to its customers.
Want to use a paper bag instead? That would be allowed under the ordinance for a 12-cent fee.
While Fort Collins could be making its own decision, a statewide plastic ban may not be far behind in Colorado.
CPR News says there's a couple proposed bills that have been introduced this month on the matter.
A group of Democratic state legislators proposed a full ban of single-use plastics. Meanwhile, a bipartisan group of legislators proposed another bill that would charge a fee on plastic food packaging used by retailers and restaurants — the revenue would then support recycling programs throughout the state.
According to the National Conference of State Legislatures, California became the the first state to impose a statewide ban on single-use plastic bags in 2014. Connecticut, Delaware, Hawaii, Maine, New York, Oregon and Vermont have since joined with their own plastic bag ban legislation.
Other items on the April 6, 2021 Ballot:
Fort Collins will elect a new mayor. Jeni James Arndt, Gerry Horak and Molly Skold are the candidates.
4 City Councils Seats are up for election. Districts 1, 3, 4 & 5 have multiple candidates seeking office.
The City of Fort Collins is looking for what to do with the old Hughes Stadium football site. A citizen-initiated ballot item asks to reserve property for parks, recreation, and open lands, natural areas, and wildlife rescue and restoration. If rejected, Colorado State University has plans to develop the area into a mix of housing, commercial, and transit, while still maintaining some open space.
Old Town Fort Collins: Ten Years Ago, and Now
More From Townsquare Fort Collins