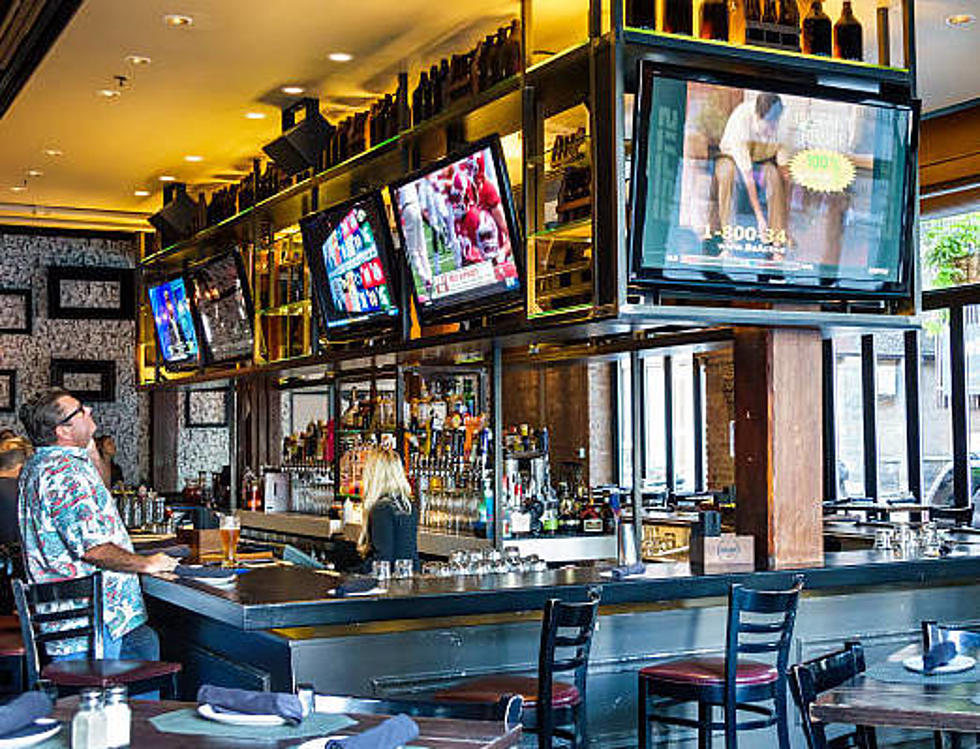 Cheer On Your Favorite Sports Teams At These 20 NoCo Bars
Getty Images
Get up, it's game day!
It's no secret that Coloradans love their sports; in fact, did you know that Denver is the smallest city in the United States with five professional sports teams?
We've got:
the Denver Broncos (Football)
the Denver Nuggets (Basketball)
the Colorado Rockies (Baseball)
the Colorado Avalanche (Hockey)
the Colorado Rapids (Soccer)
Simply put, there is no shortage of sports teams to root for here in the Centennial State - and, lucky for us here in Northern Colorado, there is also no shortage of bars in our area.
Sure, it might be nice (and even more convenient, at times) to root for your favorite team from the comfort of your own home... but nothing beats the atmosphere of a sports bar, especially on a game day. 
Large-screen TVs? Beer on tap? All-day happy hour? Great menu options? Let's face it - you can't get these things at home (speaking for the majority, at least).
The good news? You can get these things, and completely amplify your game day in the midst, at several bars right here in NoCo.
Whether you're cheering on the home team or another personal favorite (shoutout to my Alabama Crimson Tide), these Northern Colorado bars do an excellent job of bringing all kinds of sports fans together with ample entertainment options for patrons to enjoy.
From football to hockey to soccer to baseball, we've put together the ultimate guide to the 20 best NoCo bars to visit on game day. So grab your jersey and ditch the couch - and visit one (or more) of these bars next time your team is playing:
20 NORTHERN COLORADO SPORTS BARS TO CHECK OUT ON GAME DAY
It's time to cheer on your favorite team! Next game day, grab your jersey and ditch the couch - because we've put together the ultimate guide to the 20 best sports bars in Northern Colorado.
Don't see your favorite bar on this list? Let me know if I missed yours on our New Country 99.1 app!
The Most Popular Halloween Costume In CO Over The Past 25 Years
I thought it would be fun to look back and see what was popular for costumes over the years...perhaps it could spawn some ideas for you this year.
10 Reasons Why I'm Looking Forward To Fall In Colorado
Summer is fun but fall is much better, at least for me. Here's why...
More From Townsquare Fort Collins