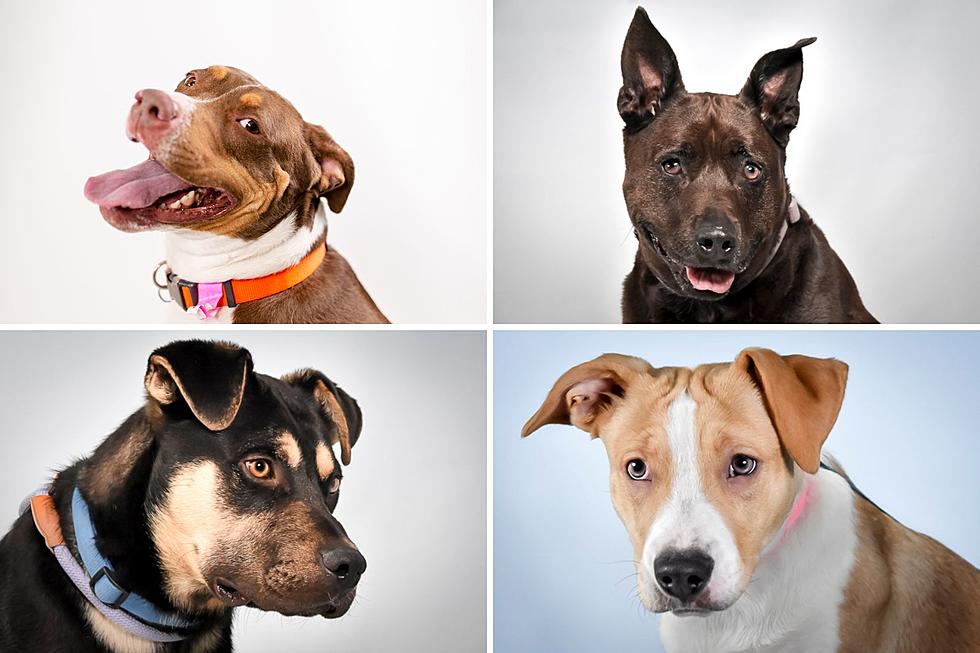 Check Out the Dogs Waiting for Homes at Larimer Humane Society
Larimer Humane Society
Fresh off National Pet Day (April 11), Northern Colorado dogs are looking for their forever homes.
The Larimer Humane Society currently has a plethora of canines waiting to be adopted — and April is the perfect time for you to do just that.
This month, the Larimer Humane Society is hosting a special promotion where adoption fees for dogs one year or older are only $50, meaning it's more affordable than ever to find your next furry friend.
There are things to consider before adopting a dog; however, if you're ready for the next step, the Larimer Humane Society is a great place to start.
The shelter provides medical care — including spays and neuters — for pets prior to adoption, along with preliminary vaccinations and microchip implants. A Behavioral Team is also on standby to help you with any post-adoption challenges than may arise.
The big bonus is that you get to give a dog the opportunity to live a fulfilling life — and your new pet will likely change your life for the better too.
"Every day, we see wagging tails and grateful faces of dogs who have been given a second chance at a happy life," said the Larimer Humane Society. "When you adopt, you will fulfill this second chance and gain a loyal companion who will always be by your side."
Check out the dogs available for adoption at the Larimer Humane Society in the gallery below.
Check Out the Dogs Waiting for Homes at Larimer Humane Society
There are so many dogs currently in need of loving homes at the Larimer Humane Society. Read on to find your next furry friend.
Disclaimer: The adoption process moves quickly
—
check the
Larimer Humane Society website
or contact their Client Services at 970.226.3647 ext. 0
for the most up-to-date information.
Dog-Friendly Restaurants in Fort Collins
According to
BringFido.com
, dogs are welcome to sit at outside tables at these local eateries.
More From Townsquare Fort Collins